May the life you'll share together be abundant in joy, abounding in beauty and overflowing in love.
 Brisbane Religious Marriage Celebrant – offering Civil & Christian Ceremonies Also servicing Gold Coast and Hinterland, Sunshine Coast and Hinterland, Mt Tamborine, Redlands and Ipswich.
How wonderfully exciting to be planning one of the most significant and special occasions in your lives – a celebration of your love and commitment to each other as you begin a new adventure together as you become husband and wife.
Your wedding ceremony is a memory which lasts a lifetime and I have an extensive range of resources to assist you as we design a beautiful and meaningful ceremony especially for you.
To assist you in your search for a marriage celebrant the following thank you note might be helpful as it is written from a bride and groom's perspective regarding my services as their wedding celebrant.
Dear Sandra
Thank you very much for being our wedding celebrant. Your professionalism and genuine passion for your work is amazing and inspiring.
From the first time I emailed you to enquire about your wedding celebrant service, you were quick to respond with all the information I needed.
We followed up with a phone call, and then a visit to meet you in person. You were welcoming and friendly from the very beginning.
You were also very organised and thorough, and this gave me the confidence and reassurance I was looking for in order to make our wedding planning process as straightforward as possible.
Throughout the entire lead up to the wedding, you guided us through all the stages of planning our ceremony and your resource pack made it all so easy.
Thank you for also taking the time to attend our rehearsal and ensuring that everyone knew what to expect on the big day.
On the wedding day, you conducted a beautiful and heartfelt wedding ceremony and we couldn't have been more impressed. We are so grateful to have met you and we highly recommend you for anyone looking for the perfect wedding celebrant.
With love and thanks, from Hannah and Nick.
You will find further thank you notes on my TESTIMONIALS page.
I specialise in designing warm and loving beautiful ceremonies – presenting them in a friendly, happy and graceful manner.
I have had the joy of presenting weddings at beaches, parks, wineries, golf courses, restaurants, private homes, hotels, conference centres and chapels and on islands and cruise ships.
It has been an enriching experience meeting couples from a variety of cultural backgrounds as cultural traditions have been honoured and incorporated into ceremonies.
Because of the significance of the occasion, my ceremonies are conducted with a certain formality and dignity, yet with warmth, sincerity and friendliness.
Whether your marriage is to be simple or elegant, relaxed by the beach, or in a formal setting, each has its own individual charm.  Your ceremony is personally designed to your requirements. 
You may be planning on having a Christian Wedding Ceremony. I am able to assist you with this type of ceremony also.
I offer ideas, inspiration and guidance to alleviate any anxiety and stress as I help you create your perfect Marriage Ceremony that totally reflects your beliefs and values and one you will both cherish and remember always.
It is your special day designed especially for you.
I invite you to read through my WEDDING INFORMATION – FEES – GALLERY/VIDEO PAGE for further information regarding my services.
I would be delighted to assist you. You can contact me on 0418 986 062 or via my contact form.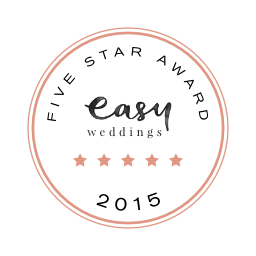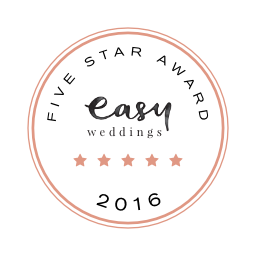 Michael and I would like to take this opportunity to say a very big THANK YOU for being a part of our wedding day. Sandra Hill is an amazing celebrant and I can't say enough about how happy we were working with Sandra. She is such a beautiful person and made everything so smooth and comfortable. We loved our day!
Thank you Sandra - Trish & Michael
Sandra took so much of her time preceding our wedding to personalize our wedding and make it exactly what we dreamt it to be! She invested a lot of effort to be attentive. Everything was made extra special by her caring nature and we are so glad she was our celebrant! We would and will highly recommend Sandra. Her caring nature, attentiveness and professionalism made us feel at ease and in the best hands throughout our wedding preparation and on our big day. A big thank you for a wonderful service! Sandra - Thanking you so much for all that you've done for us. We feel that meeting you wasn't a chance meeting and it was an honour and great pleasure that you were our marriage celebrant! Your soul radiates and resonates with us! Blessings to you and your family! You are always welcome in Hungary when we are there too. Let's keep in touch.
With our love - Nicolette & Robert
Sandra presented a professional and personal ceremony from beginning to end. We were absolutely very impressed, the result being a ceremony that was 'us' in every way. The ceremony was of a high standard. Sandra speaks beautifully and lovingly and has a warmth about here. Her attention to detail and guiding hand took the stress away and resulted in a fulfilling moment that Mick and I will treasure forever.
Sandra was everything we could possibly wish for in a celebrant. She was kind and caring. She showed genuine interest in our special day. She was totally thorough in preparing paperwork, and totally took the stress out of deciding on our perfect ceremony. We thoroughly recommend this lovely lovely lady!
Sandra, we are overwhelmed with how beautiful our wedding day was. The ceremony was perfect and we are so thankful to you for being our celebrant. Thank you for all you have done to make our wedding day a memory to cherish forever.
Sandra was truly exceptional. Her friendly nature, flexibility with the ceremony and help to complete it made the day very special. What really made Sandra standout is her willingness and positive spirit. Her energy and excitement for our day made the planning almost as exciting as the day... We both can't say enough kind words about Sandra and would recommend Sandra in a heartbeat.
With our warmest thanks - Rebecca & Alan
Dear Sandra – Thank you so much for your amazing gift to us on our wedding day – a beautiful touching wedding ceremony! And all only one week after you had to deal with an operation and Alan being 'house husband'. We appreciate all you did for us and were so glad you were able to share our day with us.
Thank you again - Paul & Janet
Sandra was very professional and helpful regarding our wedding ceremony. She was extremely organized. As our ceremony was held at Kooroomba Lavender Farm Sandra arrived one and a half hours in advance which required almost a two hour's drive. Sandra was very customer focused and attended to the smallest of details in order to make sure needs and requirements were fully understood and met. We were so lucky to have Sandra on our wedding day and will definitely recommend her to anyone who would like to experience an excellent wedding celebrant. Thank you Sandra for making our special day even more special.
Kind regards – Flora & Lex
We found Sandra Hill to be the perfect choice for our ceremony. The information she provided allowed us to design a ceremony specific to our situation. Sandra spoke clearly and with warmth. She gave us tips before the ceremony. All our family and friends commented on how beautiful it was. She showed a warmth and passion which contributed to making our ceremony better than we had hoped. We would recommend her unhesitatingly to others. What a beautiful lady!
With our loving thanks – Debra & Rex
Dear Sandra – We cannot thank you enough for conducting such a fantastic ceremony and for all your assistance in the lead up to our big day! We are extremely pleased with how the day went as a whole. It went so smoothly and without a glitch. We have been calling it a fairy tale wedding and we could not have asked for anything better. Thank you so much for the certificates for all the participants. They are thrilled with them and are impressed with the detail and the extent that you have gone to in including them and in making them feel appreciated. The certificates are a very special touch! I want to especially warmly thank you so very much for the Bible! It was a very special gift and we will cherish it dearly and it will be a lovely reminder of our ceremony which was beautifully conducted by yourself and how we involved God. Thank you again Sandra for absolutely everything, not only for such a beautiful ceremony and your efforts in the lead up to our wonderful day, but also for your kindness and generosity. Our wedding day turned out to be the best day of our lives so far. We will be highly recommending you to others and wish you all the very best. We are truly blessed to have met you.
With lots of love – Bethany & James now Mr & Mrs van Dorp
Dear Sandra – Thank you very much for conducting our wedding ceremony for us. We were very happy that you were able to do it for us. Thank you for all your time and support leading up to our wedding to finalise things and to make sure everything went perfectly. Thank you also for the lovely frame and Art of Marriage poem. It will always have a prominent place in our home.
Sandra – Tum & I feel very grateful for all your care and attention to detail in designing our wedding ceremony. It contributed highly to our day and we felt special and understood and we were very happy with the service you provided and your warm and friendly interaction made us feel relaxed and comfortable.
Greetings Sandra – Thank you for making our day both stress free and memorable. Our wedding ceremony was wonderful! From first contact to the end of our ceremony you were thoughtful and professional. We felt valued 100%. You made our very happy day perfect."
Warm regards - Ailsa & Todd
Sandra – Thanks again for such a lovely ceremony and celebration of our marriage. It was truly a remarkable day. The ceremony was professional in presentation and our day was made extra special by the ceremony you helped us design. We will certainly be recommending you to others.
With our thanks for such a beautiful ceremony and for being our celebrant, Emma & Peter
Hi Sandra – We would like to thank you for helping make our wedding the most joyful day of our lives. The ceremony was wonderful. You made us feel comfortable and important in your friendly and helpful way as you worked well with everyone involved in the wedding.
With fond wishes - Stephanie & Lyle
Dear Sandra – I thought I would drop you a quick line to say hello as I thought of you today. It made me aware of how very lucky we are to have you as our 'family celebrant'. Whether a Wedding, Naming or Funeral you are wonderful and make the day so very special. So thank you for being you.
Hi Sandra – It's been almost a week now and we're finally getting some time to reflect upon the events of the day. Thank you so much for delivering such a beautiful ceremony. You had most of our friends and family in tears as it was such a heart-warming ceremony. Thank you also for the individual certificates for the bridesmaids, groomsmen, flower girl and page boy in attendance. That was especially nice and such a thoughtful gesture. They loved it.
Warm regards - Kimmy & Dan
Hello Sandra – thank you so much for all that you have done for us. You did an amazing job. Guests commented on how exceptional you were! The ceremony was beautiful and we loved it. Without you our day wouldn't have been the same. Thank you for helping to make our day so perfect. Everything was exactly as we wanted it to be. We couldn't have asked for a more perfect ceremony or celebrant
Love and thanks - Brianne & Mark
Sandra, we cannot thank you enough for the care that you took in putting together such a thoughtful and meaningful ceremony. It was just what we wanted, and we will always remember the day for the beautiful ceremony that reflected our love and commitment to each other, along with the celebration with family and friends. We are so pleased that you were able to share our day and our happiness. Thank you for helping to make our wedding day so very special.
Dear Sandra – Just wanted to say thank you for everything you did to help make our wedding day so very special. You were always organised and we didn't have to worry about a thing. I have enclosed your evaluation and feedback sheet which expresses how extremely pleased we were to have you as our celebrant. You were always friendly and replied promptly to our emails which was much appreciated. Advice was offered and our ideas included in the ceremony. Yes, we couldn't be happier with your professional presentation of our ceremony which contributed highly to our day. You spoke beautifully and dressed appropriately and put a lot of thought into suiting our needs. We felt valued- absolutely – and would definitely recommend you to our friends.
Best wishes – Kate & Mark
Dear Sandra – Well, what a wonderful afternoon! The rain did not dampen our spirits and the 'dropping of the ring' by our Best Man was an ice breaker and caused laughter all round. Thank you for conducting our wedding ceremony in a thoughtful, professional and relaxed manner. Even though we were so far away, and contact had to be made by email or phone, we did not feel neglected as you offered continued follow-up service and support. From our first meeting with you, we felt relaxed and also knew that we had made a friend. We would recommend your services to our family and friends. Thank you again.
Dear Sandra – Words cannot describe how thankful we are to have had you as our celebrant on our special day. You helped make this special day even more special for us than it already was and for that we can't thank you enough. Working with you on our ceremony was an absolute delight. You put everything into perspective and were a huge wealth of knowledge. All your information folders made choosing our ceremony much easier than first thought. Thank you again for sharing our day.
Good Evening Sandra – Mark and I would love to thank you so very very much for being our celebrant for our wedding. You were truly amazing as you helped us through the preparations of our wedding ceremony and then guided us through our actual wedding ceremony on the day. We are so thankful to you for your loving and caring manner and this was shown throughout the whole process – from the first phone call to the last hug shared on the day of our wedding. We do believe that we were meant to find you and are so lucky to have the connection with you as we do now. Thank you for helping us celebrate one of the most special and important days of our lives.
With all our love – Nicole & Mark
We found Sandra to be a lovely professional and friendly lady. Sandra was very helpful and knew exactly what was needed to make our special day so magical. We have a few friends getting married next year and will be recommending Sandra. Thank you so much for everything you have done for us, Sandra. As promised we will send a photo when we receive them back.
Hi Sandra – We would like to thank you for being part of our special day. You presented a great ceremony and we were very happy with everything pertaining to it. We wish you all the best for the future and hope others enjoy your ceremony as much as we did. Thank you.
Sandra is a celebrant that one could truly say is dedicated and committed to her duties. Sandra, we were very impressed with your professionalism and dedication to the duties you performed. You have great communication skills, always giving positive feedback and attention to detail. You did a thoroughly outstanding job. From day one you embraced us both with open arms and a caring attitude. We would describe you not just as a marriage celebrant but someone who embraces the couple with care and understanding, honesty and integrity. Sandra, never lose sight of who you are as a person and as a dedicated and passionate marriage celebrant. We would highly recommend you to other friends and family.
With our sincere thanks – Cathy & William
We were very happy with our wedding ceremony. Sandra provided assistance and support from start to finish and on a normally stressful day she made us feel at ease. Our wishes and suggestions were encouraged and we felt as if we were able to bring our own touches to the ceremony. The ceremony was professional and also intimate. Our day was very special and it was also an emotional time; Michael's father was no longer with us and we wanted his memory mentioned in the ceremony. Sandra was able to incorporate this memory of Michael's father into our ceremony whilst still ensuring the day was a celebration. The ceremony provided was of a very high standard and we felt relaxed and comfortable at all times throughout the process.
Thank you, Sandra – Shannon & Michael
Sandra, we were extremely happy with our ceremony. We couldn't have asked for more and you certainly went the extra mile, and always with a smile. Our ceremony was nothing short of PERFECT and was the pinnacle of the day. You made everything so easy – from our first meeting to the farewell at the end of the day.…………… If you're looking for a celebrant – look no further!! Sandra delivers what she promises, and more. Weddings are stressful affairs however, with Sandra, there is no stress at all.
With our love – Geraldine & David
As we were organizing our wedding ceremony from overseas, Sandra provided all the necessary information in a very friendly and helpful way and clearly explained all that was required. She helped us manage our documents from overseas and made us feel relaxed. We did not have any concerns about our ceremony along with the Sand Ceremony. She was very professional and spoke very clearly. We will highly recommend her to all our friends.
Thank you Sandra – Peiyu & Yu-Hsuan
Living in New Zealand and deciding to marry on the Gold Coast was always the plan for us! We found Sandra Hill under marriage celebrants on the internet. From the very first phone call we made to her we knew we had made the right choice. The material we were given for our ceremony was excellent, making our choices very easy. Sandra is a great listener and the readings, vows and music were perfect for us. Sandra's softly toned voice brought emotion and meaning to our ceremony, which we found helped with our nerves. Everything was of the highest standard. When we met Sandra for the first time it felt like we had known her for years! Sandra is a beautiful, warm and friendly lady. We would recommend her to other people; we were so pleased with her services. Our small, but intimate wedding is a day we will always remember and the delightful lady who made it all happen for us!
With our thanks always – Brenda & Brian
Sandra is a sincere and lovely person. She listened carefully to all our ideas, replied promptly to emails and was very knowledgeable. We wanted to weave various kinds of significance into our ceremony, such as making special mention of our child and also incorporating a unique cake decorating ritual, and Sandra was only too happy to accommodate us. Sandra presented a truly memorable wedding ceremony for us and topped it off by printing out certificates to give to our page boys and flower girls. We could not have asked for anyone better.
With our sincere and grateful thanks, Sandra – Christina & Philip
Sandra is a friendly and professional celebrant. She provides a wealth of information and advice and makes herself available throughout the process for further discussions via either email or telephone. She listened to what we wanted and produced exactly the ceremony and 'feel' we had both dreamed of for our wedding. She is so professional we did not even know she had quite a serious injury on the day until days later when she dropped little gifts off for us and our boys!
Thank you so much Sandra – Love Antonia & Andrew
We could not have asked for a better celebrant! Sandra was so kind and genuine, always there to help and offer support. She was very welcoming, organized and prepared and an absolute delight. We felt that our desires and wishes for our wedding were heard and valued and we were given only kind and thoughtful responses. Never have we met anyone more warm hearted before. Everything was more than professional and we couldn't have asked for a better ceremony. The fees were more than affordable and with the level of service that was provided, a higher fee would not be unreasonable. We could not have dreamt of finding someone better. We are sad the ceremony is over mostly because we will miss hearing from Sandra. Sandra is absolutely the best celebrant a couple could have asked for. I cannot image having shared such an amazing moment with anyone else. - Dear Sandra – We cannot thank you enough for all that you have done for us and for being our marriage celebrant. We truly could not have asked for a more kindred spirit than you. I have not met more beautiful hearts than that of you and your husband and we fully plan on staying in touch with you guys as you are such a delight to have in our lives. Thank you so much for mailing us photos and the Mr and Mrs pens from our wedding. It was so thoughtful of you and I love how beautifully the photos turned out. We wish you and your husband the best in your travels and we know that we will be seeing you again.
God Bless – Love Laura & Jewel (Mr & Mrs Maule)
From the time we met Sandra, we knew we had found our marriage celebrant. It was extremely important to us, that the person marrying us knew our story. As we were organizing our wedding from overseas, we shared photos (weekend hiking or skiing adventures) with Sandra, our engagement story and the vision of our wedding. Sandra provided us with fantastic options and suggestions regarding our ceremony and we knew that she always heard and understood us. Sandra, thank you for supporting and assisting our journey towards our wedding ceremony. It was a beautiful day. - Our personal note – Dear Sandra, we don't even know where to start! We feel extremely fortunate to have crossed paths with you. We could not imagine anyone else marrying us. We know that this sounds cliché but our wedding day was truly the most perfect day. Thank you so much for all your support and assistance towards organizing our ceremony. Very early, we felt your loving and caring warmth and knew that your involvement in our wedding would be extremely special. We look forward to staying in contact with you via email whilst we live in Canada and we look forward to a "Sandra hug" when we return to Australia. Wishing you, your husband and family all the very best.
Much love and thanks – Becky & Len
Hi Sandra, we are at the airport waiting our flight to Bali for a week! Just wanted to say a big big thank you for such a lovely ceremony. We really loved it! We greatly appreciated Sandra's sensitive, friendly and happy approach and she helped to make our wedding day very special.
Thank you, Sandra – Catherine & Stuart
Dear Sandra – We were extremely delighted and satisfied with your service for both the celebration of our marriage and re-affirmation of our marriage vows. We really couldn't have found a more wonderful person to be our celebrant for the most special days of our lives. It was beyond our expectations as clients. Both our ceremonies had to be planned according to our specific needs (especially the auspicious times) and you were so very understanding and helpful to us in thoughtfully guiding us at all times. We didn't for a moment feel confused. We simply couldn't have done it without you. All the material and vows were very useful and we had the loveliest script for both ceremonies. Your service was very professional and client focused. We felt very comfortable and relaxed throughout the presentations and enjoyed every moment of it. It was worded beautifully and spoken with lots of feeling. We will recommend you to all our friends here. (Wish we could recommend you to our friends in Sri Lanka too!) On a personal note – Sandra, you were so wonderful and kind and you made our special day even lovelier and memorable. Your professional service and the beautiful scripts you wrote for both our Wedding Ceremony and Re-affirmation of Marriage Vows Ceremony are lovely souvenirs for both of us as the words were spoken with much love and feeling and are very close to our hearts. We simply couldn't have had a better celebrant than you and we felt as if you were one of our closest family and friend. Words fail to express how happy we are. Thank you so very much!
Sandra is a lovely, warm person who brought sunshine to our rainy wedding day. She made it so easy to design our ceremony. My dad commented at the reception just how wonderful the ceremony was that Sandra presented. We could not have asked for a more wonderful celebrant. Sandra made the wedding ceremony warm, intimate and personal for us. We could not recommend her more highly and she holds a special place in our hearts. - Dear Sandra – Thank you so much for helping make our wedding day so wonderful. We really appreciate everything you did to make us feel relaxed and for making our wedding ceremony so warm and intimate. I will send through some photos as soon as I can. At the moment we are in Perth on our honeymoon, enjoying the very sunny but rather cool weather. Thank you again for everything – Will speak with you soon.
With love – Leigh & Davin
We were extremely happy with our wedding ceremony. Sandra was not just focused on us, but on our parents too, who were very significant to the proceedings. Being Sri Lankan, there were a lot of customs that needed to be included in the ceremony and Sandra took it all on board and it was very professional. Sandra has always been very kind and accommodating. We felt valued by Sandra throughout the whole of the planning and on our wedding day.
Thank you Sandra – Randulah & Pasan
Sandra was fantastic; from her beautiful demeanour to her ability to provide appropriate suggestions and excellent advice. Her conduct and manner helped make our day as magical as we could have hoped for. We have had several comments complimenting our ceremony.
With our warmest wishes, Sandra – Jodie & Joshua
We were very happy with our ceremony. Sandra listened to us but also passed on good suggestions to help the day go smoothly. Sandra listened to our needs and designed a ceremony that was personal to us and matched our thoughts and direction toward our marriage commitment. Everyone commented on how Sandra looked on the day and presented herself. She seems to slip seamlessly into being a part of family and friends. We felt like part of her family. She always greeted us warmly and contacting her was never a problem. I would highly recommend her. - Thank you Sandra! What a wonderful day! Our ceremony was a very happy and also emotional day. We would both like to say how much we appreciated your help and guidance and how you made us feel relaxed and part of your life. We would recommend you to any and everyone we know. Thanks again for your wisdom and help.
When we first meet Sandra we felt very comfortable. She spent two hours getting to know us and our views on marriage. Sandra always kept in contact with us and respected our wishes. On our wedding day Sandra made sure our day went smoothly without any issues. Sandra completed the day. To Sandra – Thank you for being the best possible celebrant for our special day. Your passion for being a celebrant is astounding and you show great love towards your clients. You made us both feel extremely comfortable on our day. You have such a big heart for your work. The day was absolutely beautiful and all that we asked for and more.
With our best wishes – Elizabeth & Kurt
Dear Sandra – have just arrived home in Brisbane and my first thoughts were to make contact with you to express our sincere gratitude for the amazing job you did as our celebrant on Saturday, 7 February. You made us feel at ease from the minute we visited your home, to our rehearsal and finally on the day. You are an absolute professional and we appreciated all of your effort in giving us a wonderful, heartfelt ceremony. Many of my bridal party and family got the opportunity to see your work and some got to speak with you and all of them commented on how lovely you were, on how genuine and sincere you were, how comfortable you made us all feel and we couldn't agree more. You made our wedding day complete and we could not have chosen a more perfect celebrant! It was wonderful to see you stay to take photos long after your role was complete to share in our day. You were invested in us and it was such a pleasure to have you as such an important part of our day. Thank you, thank you, thank you. We cannot recommend you enough – please do let us know if there is anything we can do to promote your service.
Lots of love, Kennedee, Lucky, Kael & Carys Leota xoxo
We wanted to say thank-you so much for the lovely card you sent for our first wedding anniversary on the 7th December. We also want to thank you again for making our day so perfect. It was exactly what we wanted and we were so happy you were a part of our happy day.
Kind regards – Carrie & Sean
Good morning Sandra – My goodness what an absolutely wonderful, fabulous, amazing day yesterday! We are so unbelievably grateful that you were able to be such a big part of our day. Thank you from the bottom of our hearts!
Dear Sandra – Thank you for enabling our wedding ceremony to be absolutely perfect! You gave us many options to choose from and we were able to create the ceremony that was perfect for us. We were more than happy with our ceremony. Sandra you were so pleasant and professional and everyone made lovely comments about how great you were on the day!
With our warm thanks – Katie & Clint
Dearest Sandra – We would like to thank-you so very much for all your effort in making our ceremony so special. You were very friendly and focused and always on hand for advice and information. Our wedding day was wonderful and unique due to your dedication and willingness to meet our requirements regarding our ceremony. Sandra, you were an integral part of making our special day perfect!
With love and thanks – Melissa, Lloyd & Lauren
Dear Sandra – Thank you so much for conducting our wedding ceremony. Everyone commented on how relaxed, friendly and warm it was. It was exactly as we imagined it to be. You helped guide us along the way and made it enjoyable and memorable. We really enjoyed getting to know you and value the warmth and friendship you offered us. We will remember every second fondly forever! Thank you again. You will always have a special place in our hearts.
Thank you so much Sandra for making our ceremony so wonderful. We appreciate everything that you did to make it special for us. It had the perfect balance of personal touches and formality and was exactly what we had hope for!
With our warm wishes – Karen & Mark
From start to finish, Sandra has been a pleasure to meet and we feel blessed and honoured to have had her involved in our wedding and so lucky that she was available on our day! Sandra, we couldn't have asked for more. You gave us so much of your time and all of our concerns and needs were addressed. You were patient, organized and thoughtful and a pleasure in all regards.
With our warm wishes and thanks – Sophak & Idang
Dear Sandra – We cannot say this enough but we will say it again -Thank You! We were both very happy with your service. You were easy to talk to and everything we wanted plus more was included in our ceremony. You made our journey stress free and managed to keep us calm and focused. Our ceremony was perfect. We could not have asked for anything better. Thank you Sandra, you will forever be in our hearts.
Dear Sandra – We were absolutely thrilled to have you as our celebrant. We couldn't have asked for a kinder, more caring, and beautiful person to have conducted our wedding ceremony. Our combined Christian ceremony was just perfect for us, the blessings were beautiful and we would not have changed a single word. You were perfect and professional in every aspect. We had so many positive comments and feedback about the ceremony. We could not imagine our ceremony without you! You went above and beyond to accommodate us and to make our special day just perfect! Thank you so very much, Sandra.